Special thanks to the following for thier photo contributions:







It's YOUR day!  We just want to enhance it!


I am so happy that we booked Nancy for our wedding day flowers. I didn't have a clear vision in my head of exactly what I wanted and Nancy gave me so many different ideas that I found exactly what I wanted. I never thought I would be excited over a bouquet, but I was stunned at how beautiful they came out. We did tiered candles with sunken hydrangeas on some tables and blue hydrangeas on others. Everyone kept telling me how beautiful the centerpieces were. Nancy is also very affordable, especially for how beautiful her work is. I can't imagine having worked with someone else for my wedding day.

Nancy's work completely blew me away, when I saw my flowers for the first time, I screamed. She captured everything I dreamed of and turned it into reality, the colors were even more spectacular than I imagined.
THANK YOU NANCY!!!

--Alessandra and William   

        09/30/2012


I can't say enough wonderful things about Nancy! At our first meeting, Nancy listened to my ideas, gave her own, and worked with me to really create something special for us on our wedding day. She took the photos I brought her and raised them to a whole new level. During the year before the wedding, we met several times, each of which Nancy was very patient and knowledgeable. She knew exactly what would work and what wouldn't, and she was right on target. She was accessible by email and phone and answered all of my questions. She was wonderful to work with. And in the week before the wedding, Nancy was thoughtful enough to check in on me to make sure I was ok and to see if there were any last minute changes. She was wonderful. The day of the wedding, the bridal party flowers were delivered on time, and they were absolutely perfect! The flowers were gorgeous. Our chuppah was stunning - Nancy really worked her magic creating it and the flowers on it. And the centerpieces were absolutely amazing. Nancy really made our wedding day perfect - we could not have imagined more beautiful centerpieces - she really went above and beyond our expectations.
--Laura  09/08/2012


Nancy and Meghan provided me with the most GORGEOUS florals I have ever seen at any wedding. The creativity in designing my arrangements was unmatched! Nancy sat with me twice to go over any and everything I needed and she fulfilled my expectations threefold. I was floored when I entered my outdoor walk down the aisle and saw what she had done. A+++++
    --Autumn

      06/05/2011


We loved everything about Nancy! Her work is beautiful and she is the nicest person one could ever want to work with. She was very laid back and knew exactly what I wanted. I was going for a different approach, not the traditional and Nancy was there every step of the way. I am so glad that I was referred to her by a friend of mine, I can't thank Nancy enough for her amazing work that she provided me on the most important day of my life. Thank you!
  --Stephanie

   07/16/2010


Nancy and her team went above and beyond from our intial meeting till the big day. Nancy was always ready to meet or talk on the phone whenever necessary. Working with her was like working with a family member. She even called the day before just to ask how I was holding up. The flowers were more than I could have even imagined. My bouquet lasted for days and days, and all the bouquets were PERFECT. Not one flower was out of place, discolored, etc. Also, I had asked for ivory rose petals to be placed around our cake. The cake had a vine of blue flowers up the side. Not only did Nancy add flowers to the table but adorned the ENTIRE cake in matching blue hydrangeas. When my husband and I walked into the reception and saw the cake, we were flored. The cake went above and beyond any of our expectations. It was truly one of the best surprises on the wedding day. I would recommend Nancy and her team to ANYONE planning a wedding!
  --Meghan

  06/16/2012

Floral Designs By Nancy is on the

Perferred Vendor list at the

following venues.

Floral Designs By Nancy

203 Westville Ave Ext | Danbury, CT 06811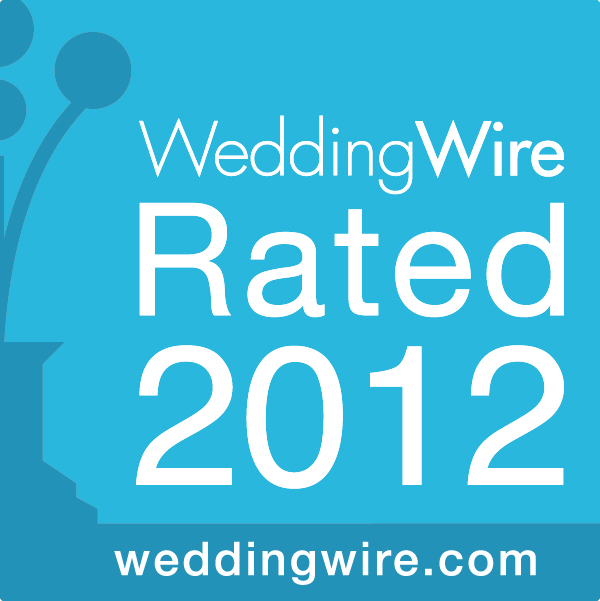 Complimentary Consultations!

Call us for an appointment (203) 743-6458

Recommended Wedding Professionals